The festive season is here, and after a year like this, all we want to do is spread some cheer to our friends and family with gifts they'll love. We came up with some of our top gift choices this year for tea lovers, yogis, friends who need a little pampering, friends who love to cook, and more!
The Chai Life
For your friend that loves the chai life, The Playful Indian's chai coaster sets and chai tote bags are necessary kitchen accessories. Use code 'TeaIndiaUK10' on purchases £5+ to get 10% off your purchase until 13/12/20! (Offer not valid on sale items)
Tea Caddy (FREE!)
Our tea caddies are perfect for any tea lover wanting to keep their teas fresh and delicious. Get one free with any order on our tea shop, while supplies last – but best be quick, as they're running low!
Authentic Spiced Chai
Our classic range of chai has something for everyone. Our chais are perfect for the friend that's looking for a traditional cuppa with a bit extra something – a delicious array of spices blended into black tea using old family recipes that are authentically Indian. It's also ideal for the friend who's trying to kick a coffee habit but still wants a creamy and caffeinated latte in their life.
Shop Authentically Indian Chai
Curry Kits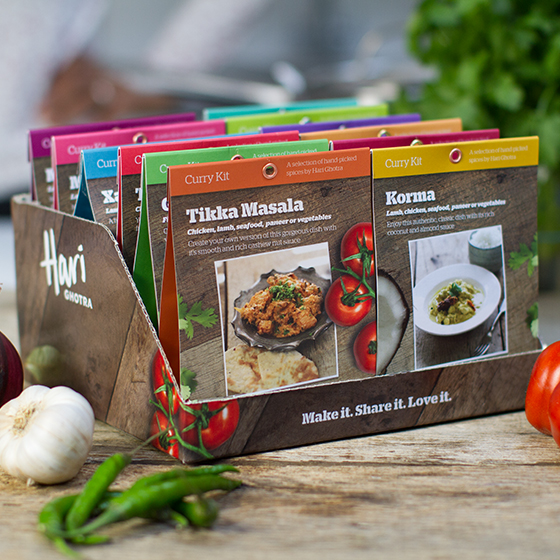 For the friend that loves cooking or is always ready to try new cuisines, chef Hari Ghotra's simple-to-use curry kits are the perfect kitchen companion. Her Curry Kit Gift Set has her entire range of curries, which pair perfectly with chai!
Scaramanga Accessories
Gorgeous leather accessories, satchels, and bags, as well as vintage furniture – we wish we could live the Scaramanga lifestyle everyday. If we had to pick…we'd go with the Women's Leather Backpack as the ideal gift for the friend who is effortlessly classy and loves a trusty backpack.
Scaramanga Women's Leather Backpack
Urban Veda Gift Set
We love a good gift set, especially when its Ayurvedic and personalized according to our dosha. Urban Veda's Ayurvedic products, from skin care to body essentials, are designed for different skin types and Ayurvedic dosha. For the ultimate self-care kit, pair an Urban Veda gift set with one of our Ayurvedic teas.
Ayurvedic Teas
Speaking of Ayurveda, our Ayurvedic teas were specially designed and blended to bring you Vitality and Energy, Harmony and Balance, and Peace and Calm. They're the perfect stocking stuffer or Secret Santa gift…and if you can't pick one, try our Sample Pack!
Shop Ayurvedic Teas – 10% Off SALE
Yoga & Meditation Practice
Give the gift of peace and light this year. Jacqueline Wigglesworth's Luminous Trails program comes with yoga practices, meditations, breathing exercises and more to help relieve stress and add lightness to life.
Shop Luminous Trails Membership Plans
From the Tea India family to yours, we hope you have a wonderful festive season!